Golf
With its spectacular views of gently rolling Kentucky hills. Hunting Creek is a 7,157-yard championship course and it is both a distinct challenge and a visual delight. Established in 1964, Hunting Creek Country Club is set in the rolling hills of Kentucky, south of the Ohio River. The club offers a host of year-round amenities, including a 7,157-yard golf course originally designed by club member Ben Wihry. Holt Golf Design led a complete tee-to-green course renovation that was completed in 2010. The renovation focused on improving the routing and updating hazard locations and green slopes to accommodate the advancements in technology and golf equipment. Throughout its history, the course has hosted nearly every major tournament in the state, including the Kentucky Amateur and the Kentucky Open.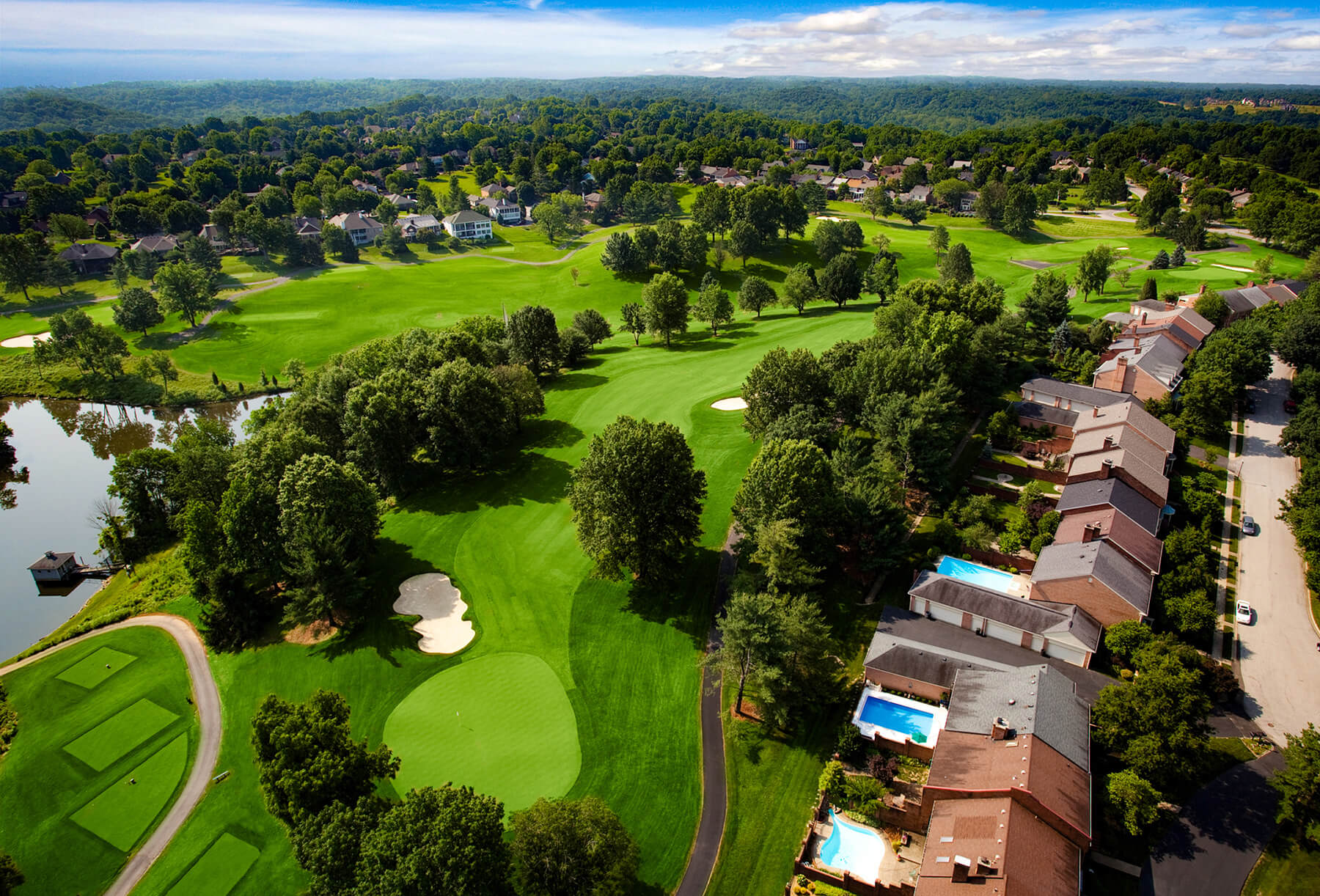 Golf Outings
Many charities have chosen Hunting Creek Country Club for their annual fundraising location such as the Ronald McDonald Foundation. Let our Golf Shop and catering staff help you to make your golf fundraiser or corporate golf outing an unqualified success.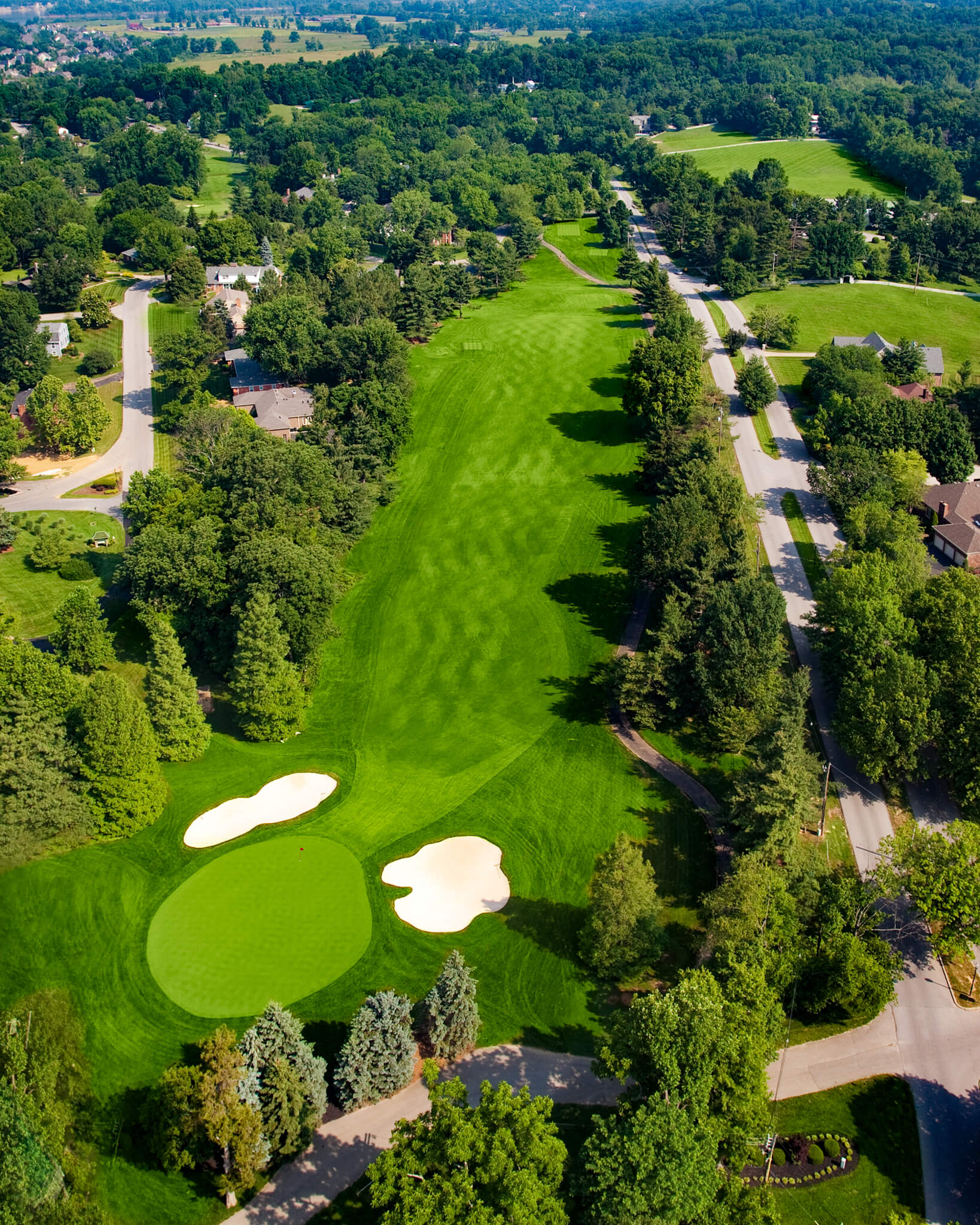 Course Hole by Hole
At Hunting Creek, it's no secret that our 7,157-yard Championship Golf Course is our pride and joy. During our history, the course has hosted nearly every major tournament in the state. Since opening in 1964, the course has earned a reputation as one of the most challenging in Kentucky. It also enjoys acclaim as one of the most beautiful. Ingeniously designed by landscape architect and Hunting Creek member Ben Wihry, no two holes adjoin. This has allowed for wide, tree-lined fairways and the long green-to-tee drives that give the course its "out in the country" feel. All season-long, but especially in the fall, the view of Indiana forest from the elevated 13th tee is simply spectacular. Over the years, the course's glorious natural setting has been preserved and enhanced by the planting of trees, now mature, that make every hole a vision for the eyes and a balm for the spirit.