Tennis Instruction and Clinics
The Tennis Center offers six clay courts and 2 pickleball courts. Our USPTA teaching professional is always on hand to provide exceptional individual and group instruction. Round robins, socials and mixers provide a wide array of formal and casual events. At Hunting Creek, we're eager to help you meet your tennis goals.
You can use the mobile application or the website and book or reserve the courts, use a tennis ball machine, lessons or sign up for clinics.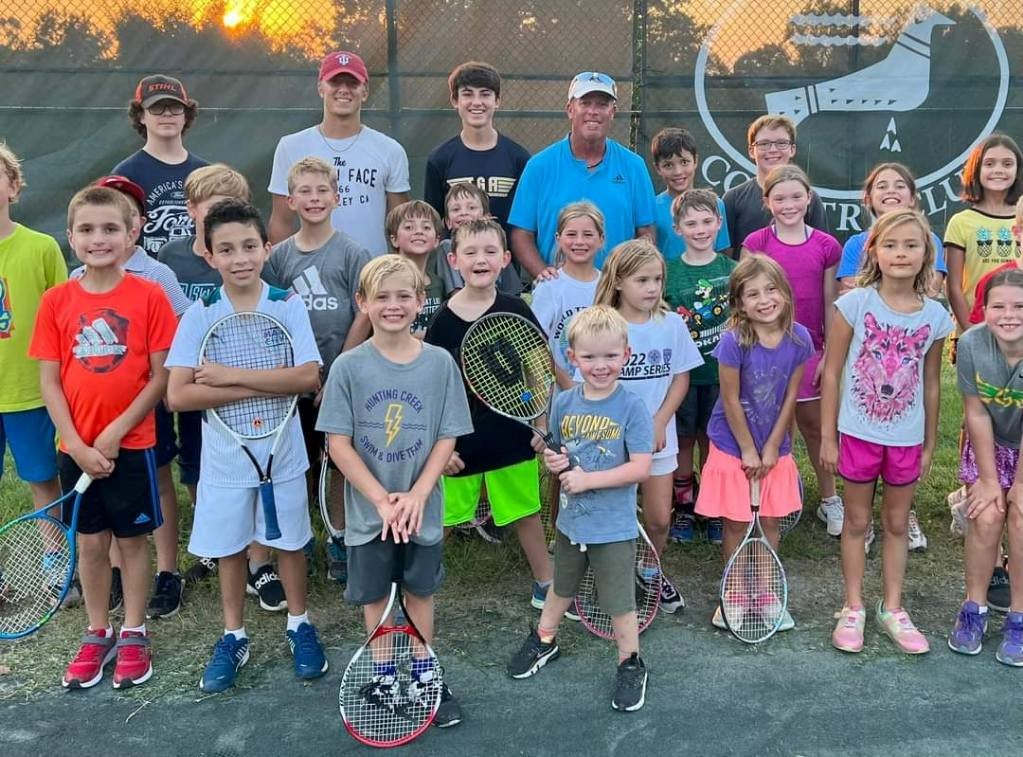 TENNIS
HCCC Junior Clinics Spring
Junior Interclub practice

Quick Start (age 5-7)

Junior Beginners (age 8 and above)

Junior Intermediate
Summer
Quick Start (age 4-8)

Advanced Beginners (age 8 and above)

Junior Intermediate

Junior Advanced

Junior Interclub practice

Junior Interclub matches
HCCC Matches
Ladies' C

Team

Ladies' A & B Team

Men's B Team

Junior Interclub
HCCC Adult Tennis Clinics
Spring, Summer and Fall
Ladies Fast Feed (4.0 and above)

Ladies B Team (3.0-3.5)

Fast Feed

Adult Beginners

Adult Intermediate

Tennis Factory

Mixed Fast Feed

Elite Clinic 3.5+ men's & 4.0+ women's
HCCC Tennis Events
Summer Events (June- September)
Margarita Night

Junior Pizza Party

Davis Cup

Men's Member Event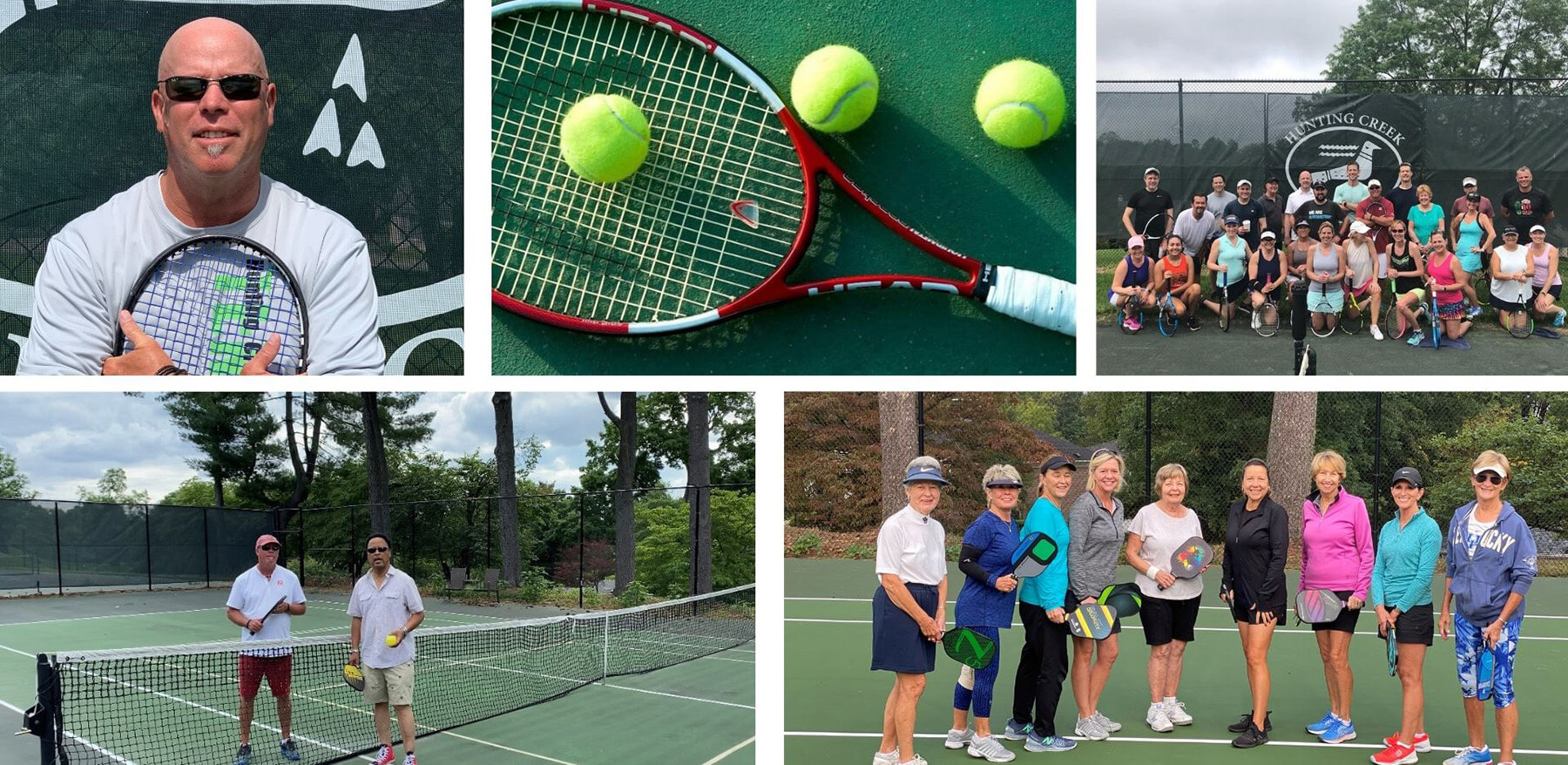 Steve Filben [email protected] 502-396-9526