Tennis & Pickleball
The Tennis Center offers six clay and one hard court. Our USPTA teaching professional is always on hand to provide exceptional individual and group instruction. Round robins, socials and mixers provide a wide array of formal and casual events. At Hunting Creek, we're eager to help you meet your tennis goals.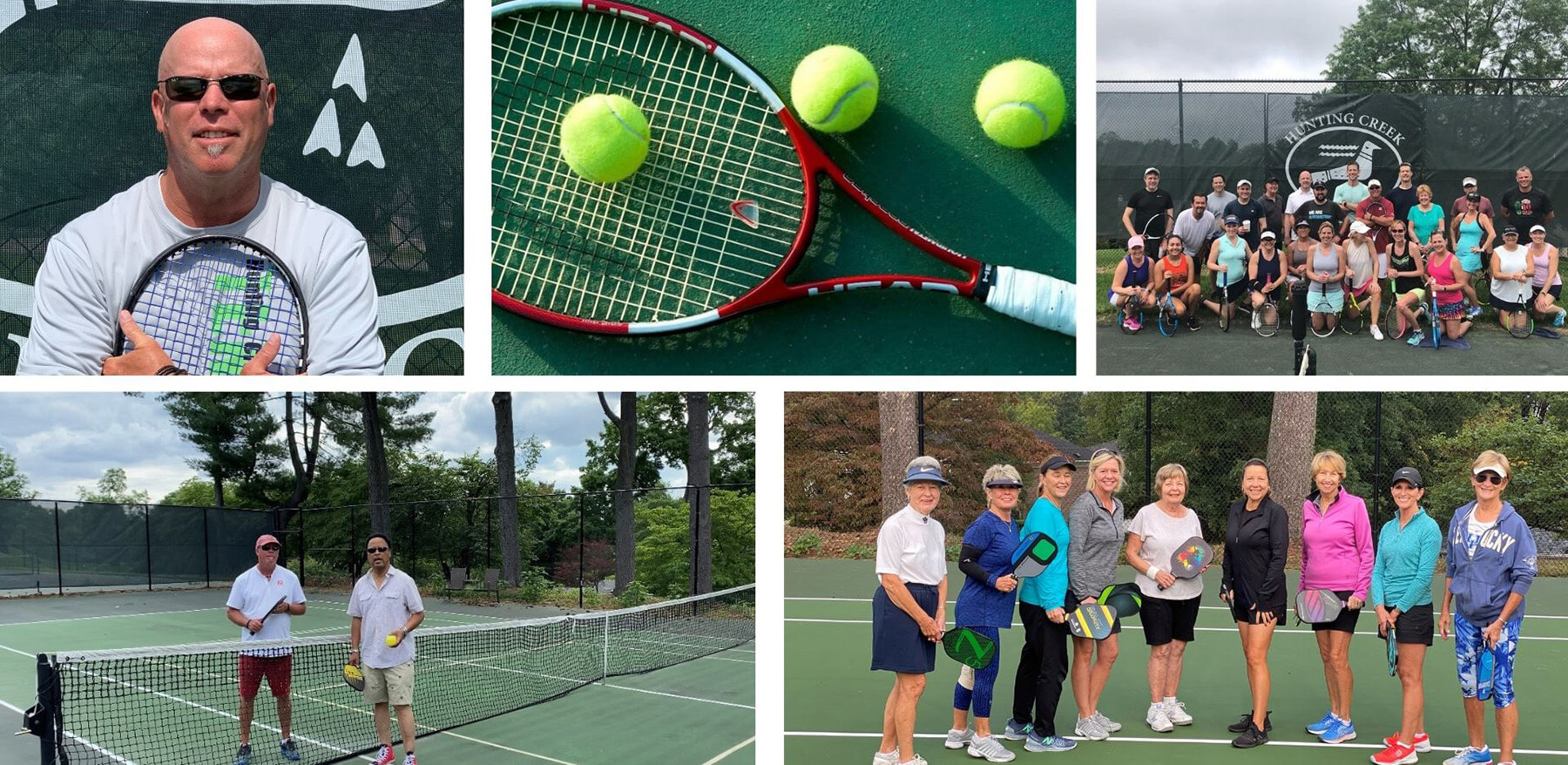 Tennis Courts
Hunting Creek's six clay courts open in late April, weather permitting, and close at the end of October. The hard court is open year-round and has markings for PickleBall. The Pavilion offers shade and rest, and hosts social events such as Margarita Night with semi-competitive tennis drills.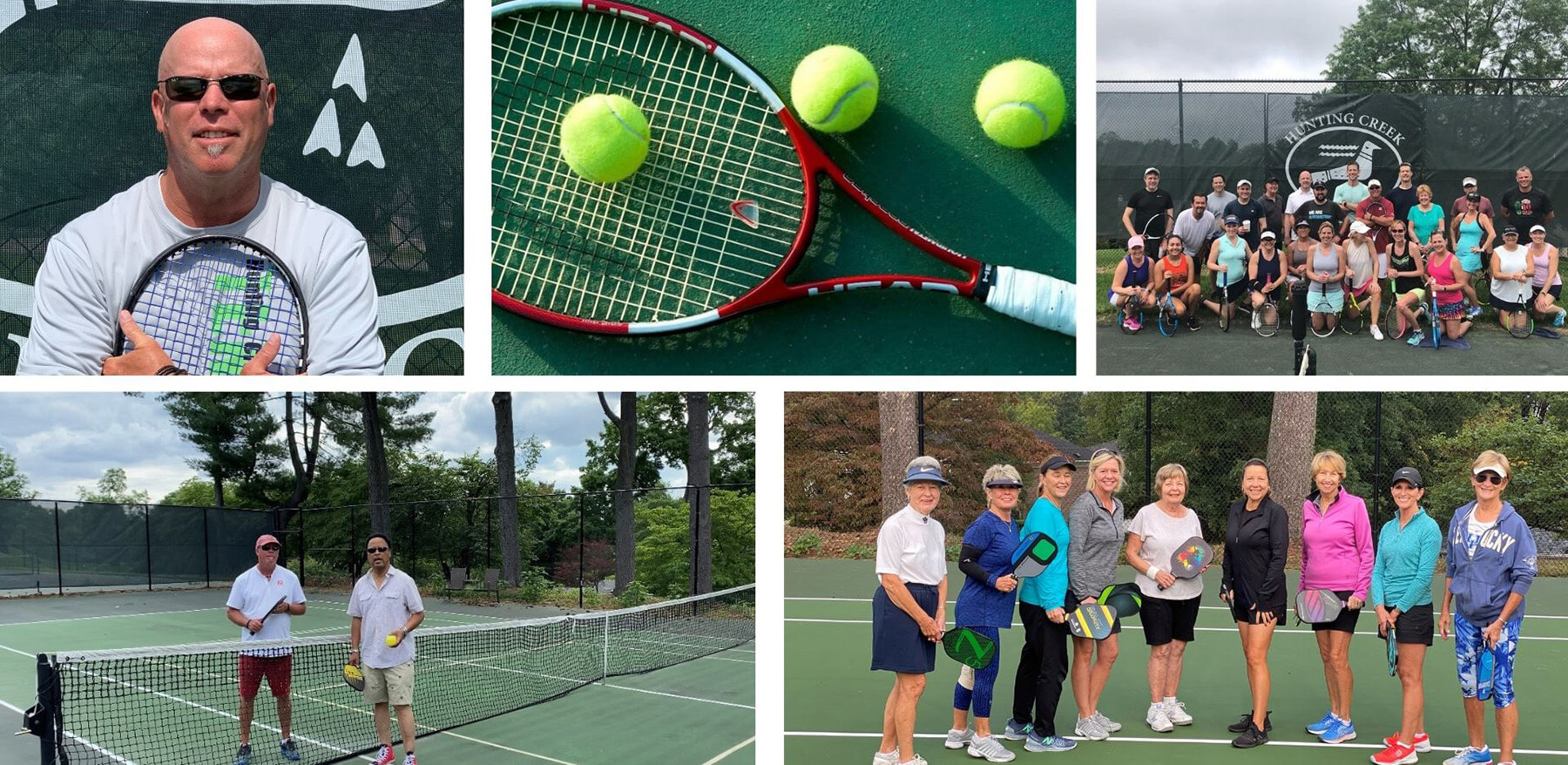 Pickleball
More information coming soon!
Text Area Title Goes Here
Information coming soon.